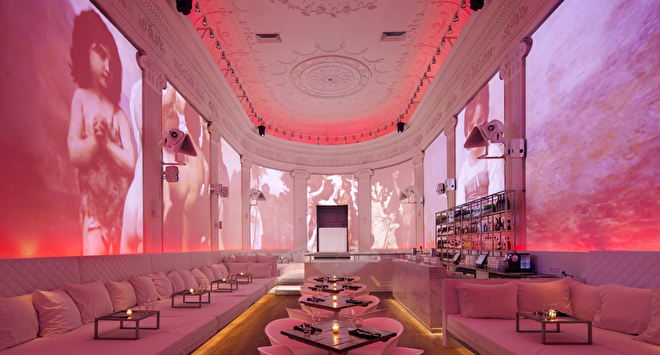 Supperclub has its own webshop. Therefore no articles are displayed here. Please click here for the supperclub webshop.
Supperclub is everything but traditional. Loved by artistic people, music lovers and night owls and grown into a well-known international phenomenon. The club is well-known for experimental music, performances, decors and visuals with every day a different program created with the most talented artists, DJ's and VJ's. Supperclub is everything but traditional, no menu is presented at supperclub. Food is served throughout the evening, while you lay back and enjoy the atmosphere of supperclub. It is also possible to enjoy only one course or to order only some small bites and fingerfood.
Visit the website of supperclub for more information.
Shopping cart
No items in shopping cart.