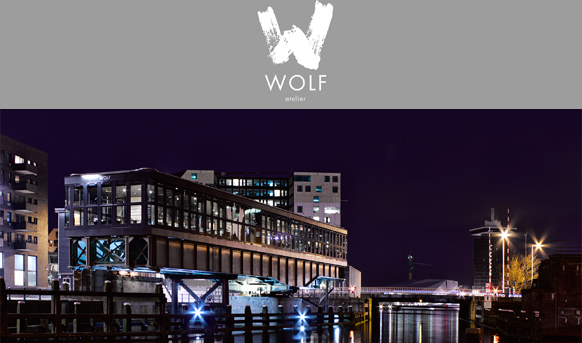 In his newly-refurbished Wolf Atelier, chef Michael Wolf strives to offer his guests the perfect afternoon or evening out. According to Michael, it's not only the food that creates the experience, but it's the combination with atmosphere, cocktails, music and last but not least the service.
Michael, originally from Austria, earned his stripes at restaurants such as Sergio Herman's Oud Sluis*** and Vila Joya**. After that he was responsible for restaurant Envy for 4 years. In his own restaurant, he creates new, exciting dishes on a daily basis, hence the name Atelier. These dishes have to be as impressive as the location. A beautiful glass building that rests on a 1920 industrial railroad-bridge nearby Amsterdam Central Station.

Visit the website of Wolf Atelier for more information and the latest specials.
Shopping cart
No items in shopping cart.